Meet the Head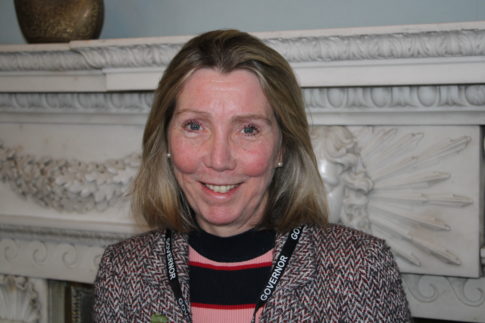 Welcome to our website, which I hope provides you with a sense of how the School's Mission to Nurture, Engage and Inspire develops confidence and independence in all of our pupils, establishing in them the skills which will prepare them for a future life and love of learning.
We believe that the transformative effect of an excellent preparatory Beechwood education provides boys and girls with a safe, happy and uniquely child-centred nurturing environment in which they can enjoy building friendships (often for life) and develop innate creativity, curiosity and character.
Children stand right at the centre of our Mission.
From the Woodlands Nursery right through to the Top Form, our education laminates solid foundations of skills and knowledge on which our pupils can build future learning. Our highly-qualified and experienced teaching staff encourage children to engage as active learners, to take increasing ownership of their studies, to probe, question, develop an increasing Growth Mindset together with the self-discipline, perseverance and academic risk-taking that is our academic hallmark. Through this, our pupils learn the confidence and independence to inspire. Click for more information in our BPS Curriculum Policy.
So what defines a Beechwood pupil?
Our senior pupils are living examples of our coeducational Mission; they are proudly individual yet connected by an education which teaches them to love life and squeeze every opportunity out of it; they embrace challenge and adapt to and are excited by change; they develop resilience and aspire to excellence in all that they do. They are happy, confident adventurers, who enjoy exploring big ideas, who argue and create, retaining balance and truth.
Our unrivalled co-curricular programme provides further co-educational opportunities to perform in sport, music, drama, art and design and the wonderful Forest School programme; our sports hall, swimming pool complex, music technology suite, recording studio, technology infrastructure and surrounding park and woodland provide further spaces for 21st century children to explore and grow.
We believe that we are educating the future leaders of tomorrow, leaders capable of critical thinking, collaboration, competitiveness but also compassion. We teach them to be courageous, decisive and dedicated young people who bring their emotional intelligence to bear in their entrepreneurship and creativity and in the future flourishing of humanity.
Our most recent Independent Schools Inspection Report (ISI) (2019) identified the School to be excellent in all areas with no recommendations for improvement, and I commend it to you as an incisive and honest external appraisal of our wonderful community.  Do also have a read of Beechwood's review on the Good Schools Guide and Muddy Stilettos websites.
However, truly to understand why children love Beechwood, come and pay us a visit and see how we nurture, engage and inspire every child!
Open Mornings take place every term. Come and tour our site with our enthusiastic pupil guides before meeting with staff  – and of course sampling some Beechwood catering!  Please click here to pre-register for our Open Morning. If you would like to arrange an individual appointment to visit the School and meet with me, please contact the Admissions Registrar, Liz Graham on admissions@beechwoodpark.herts.sch.uk – she will be delighted to arrange this for you.
We look forward to inspiring your child.
Mrs Maureen Cussans
Interim Head