An Evening with Kadiatu Kanneh-Mason
Kadiatu Kanneh-Mason lives in Nottingham and is a former lecturer in English at The University of Birmingham. Her memoir, House of Music: Raising the Kanneh-Masons, won the Royal Philharmonic Society's Storytelling Award in November 2021 where it was described as 'a fresh, moving account of raising children and nurturing their creativity'. It also was a winner at the 2022 Indie Book Awards.
Kadiatu and her husband Stuart were given a Lifetime Award for Contribution to Children's Arts at the 2018 J.M. Barrie Awards and in February 2022, on behalf of the family, they collected the prestigious ABO Award for commitment and inspiration given to other aspiring young musicians and fellow parents.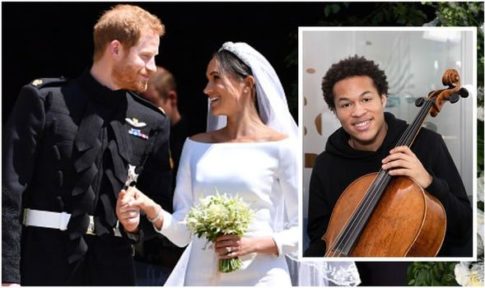 Kadiatu has seven children (all classical musicians), one of whom is Kanu Kanneh – Mason, who became a household name in 2018 after performing at the wedding of the Duke and Duchess of Sussex at Windsor Castle watched by nearly two billion people globally.
The family has been the subject of several documentaries. She is "Champion" of Music Mark, on the Board of Trustees for ESTA String Teachers Association, The Nottingham Education Trust, Real Talk TV, Music Masters, and MISST – the Andrew Lloyd-Webber charity for music in secondary schools.
Kadiatu is continuing to write and often gives talks, interviews and lectures around the U.K. on diversity in classical music, music education, issues of race and inclusion, literature and parenting.
Finding it hard to motivate your child to practise? Need some ideas about how to inspire and encourage your child?
How can you help your child practise if you don't play an instrument yourself? An opportunity to ask Kadiatu (a parent who has a wealth of experience) any questions you may have about music, whatever stage your child is on their musical journey.
To reserve your place, please click here.
Refreshments will be available.