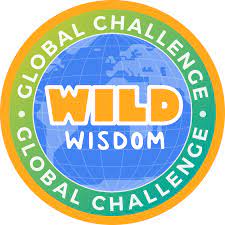 Congratulations to all the  Year 5 to Top Form pupils who joined the WWF Wild Wisdom Challenge.  A total of 163 pupils took part in this online challenge, designed to offer pupils the opportunity to learn all about the science of sustainability whilst competing against other schools.
Pupils aged 10-15 were invited to explore interactive content based on the documentary 'A Life On Our Planet', expand their knowledge, test what they've learnt and understand how they can all take action to save our planet. Pupils were also able to watch parts of the recent David Attenborough documentary via webinars, to prepare them for the Wild Wisdom Challenge.
Launched to coincide with COP26, the challenge explains climate change in a straightforward way that children can understand and introduces the four imperatives (go net zero, use less space, eliminate waste and revive the oceans) they can learn about now, as recommended by Sir David Attenborough.
The 163 Beechwood pupils helped Beechwood to finish 34th in the schools' challenge, out of a total of around 400 participating schools – well done Beechwood!  Our top 10 point scorers were each awarded a prize by the School, and the top three also received a copy of the book "Little People, Big Dreams" about Sir David Attenborough.  
We are also delighted to announce that, as the School's top points scorers, Jamie D and Joe K have been invited to take part in the online global final on 2nd December, competing against pupils from around the world – good luck to them both!
Thank you to Mr Darcy for leading this project at School and for inspiring our pupils to take part.
You can find out more about the Challenge here:  https://www.wwf.org.uk/get-involved/schools/wild-wisdom-challenge