This Week's News from the Senior Department
English
Our Top Form Scholarship English group have reached the end of term. They've studied short stories, poetry and even Richard the Third (thanks to Mr Balfour). They have produced pieces of creative writing and developed analysis. Here is this week's discussion of Going Downhill on a Bicycle: A Boy's Song by Henry Charles Beeching (1883). Click the image to enlarge.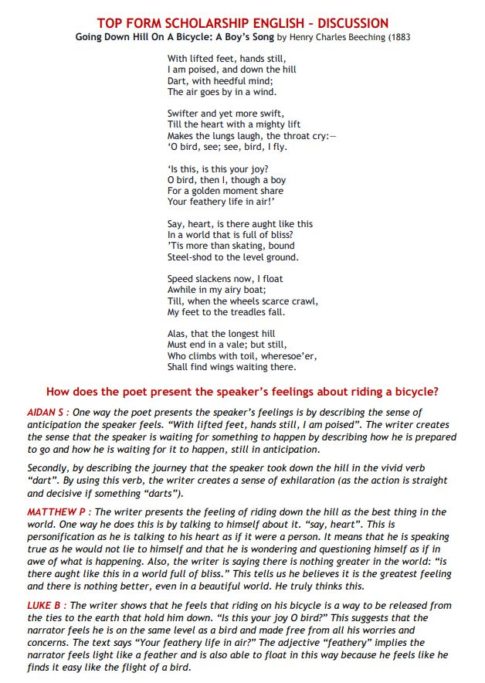 What wonderful, sophisticated discussions we've had this term. Well done to all who have attended: Luke, Matthew, Aidan, Ben, Kai, Louis and Logan. Mrs Manton.
The standard was so high that it was very hard to choose just three winners from 6A's Scrooge's diary entries, but here are our winners Amelie C, Ezra and Benedict (in role, trying to look grumpy)! Congratulations.