Sports Department News and Results 17 March 2023
Cross Country
National Prep Schools' Cross-Country Championships at Malvern College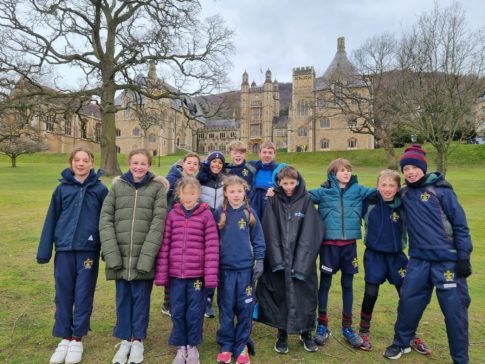 A huge well done to everyone who travelled to Malvern to compete in the Nationals last weekend. Several runners were unavailable but it was great to have 3 full teams of runners take part, who all showed great commitment. A special mention to Carla who stepped up at really short notice, and Chloe and Yasmin who did likewise and competed against predominately Year 6s – the best in the country!
The course is set in the College grounds in the Malvern Hills – a stunning backdrop  but a tough and demanding course that starts with an uphill sprint! Everyone team has to line up in single file in a gate ready for the start. So it is really tricky, especially if near the back of the line. After a big hill it loops round and down before going back round the back of the start and back up the hill, the U11s half-way and the U13s the same loop again, before heading back towards campus, flat then another hill. Then finally some good downhill sections and a flat to finish. 
Beechwood really did take o the best runners in the Country – some who are much more use to the hilly areas – and we are so proud of all their efforts. All showed great grit, determination, perseverance and team spirit ; well done! …..
Team results for large schools (with more teams competing as small schools) were: – U11 girls 35th out of 39 teams. U13 boys 23rd out of 32 teams and U11 boys an impressive 16th out of 42 teams!
Everyone did really well, with several runners getting back up from falls to carry on.
Our top 100 results were:- Max 96th/159 finishers, Tom 41st/159 finishers, Finley 95th/213 finishers, Alex 63rd/213 finishers, Will 54th/213 finishers and Chloe who was a fantastic 30th/197 finishers!
Well done to everyone who made the trip and ran so well, plus all our family chauffeurs and supporters! Thank you for a fab Sunday of cross-county!
Westbrook Hay Cross-Country Event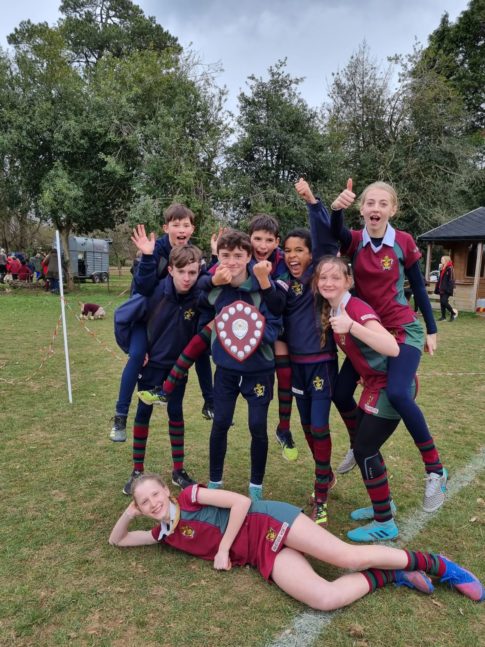 Well done to all the runners who took part in the last race of our cross-country season at Westbrook Hay on Monday.
Everyone demonstrated  the value of the fortnight, perseverance., especially Violet! Special mentions to Sam S, Charlie M, Amelia K, Olivia S, Will H, Finley S & Will P for top 10 finishes.
Unfortunately the only team results reported were winners so we don't know how we did across the board.
However, our U13 Mixed ran so well, finishing close together, that they won their race!
Miss Hamilton
Netball
What a brilliant day of netball. The U10 netball team visited Haileybury on Wednesday for a 7-a side tournament.  We had the following results in the group stage:
Edge Grove – won 3-0
Duncombe – won 5-1
St Josephs – won 5-0
Chesham Prep – lost 1-3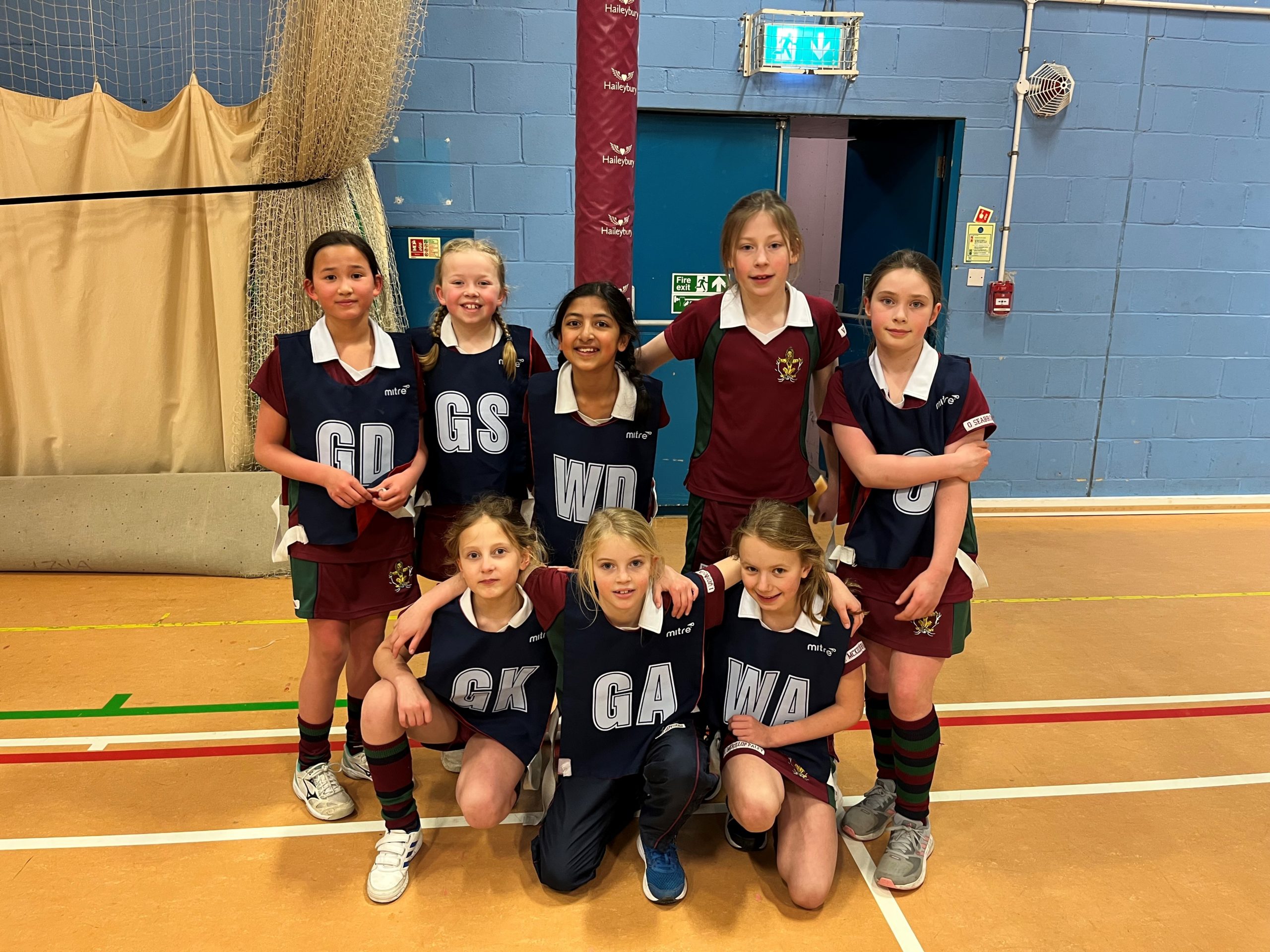 We went through to the semi-final as runners up due to our goal difference. Here we met the winners of group B, a well drilled Heath Mount team who we lost to 0-5. The scoreline doesn't reflect the game as well as it should, and we played really well and more importantly gave it everything to the final whistle.
We had one more game to play for third place, once again facing Chesham Prep.  The fact that we had already lost to Chesham didn't deter the girls, and we went out focusing on the win.  This game could have gone either way, we were brilliant. At half time it was one all, but unfortunately, we lost by one goal in the end.  We played our best netball,  it was a whole team effort and an extremely exciting game to watch.
The behaviour of the team, their manners and discipline on court were excellent, representing Beechwood beautifully.
That's all for the netball season, keep up all your good work where you can at club level. I have loved coaching you all.
Mrs Kington
---
Fencing
Celebrating the two U11 teams who represented Beechwood on Saturday at the British School Championships at the Royal Masonic School.
The teams relished in the opportunity, and a big thank you to Paul Davis Fencing for leading the teams. Both teams had such determination,  and were a credit to the school and showed true Beechwood Lion spirit, supporting each other, championing each others strengths and strategic discussions.
U11 boys took silver and U11 girls took bronze.
A standout performance to clinch silver, Jonah H had steely nerves and brought the boys back from 22 – 40 to 45- 43 to us. Thank you to all the parents who supported on the day and well done to the hard work of Georgie H, Eleanor P, Josie D, Jonah H, Uju O, Jonas S, and Joseph S within their fencing training!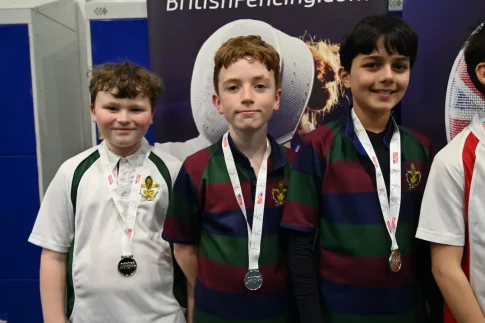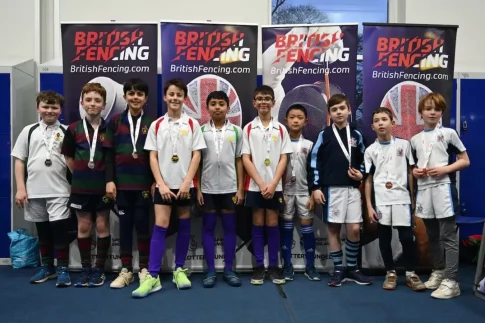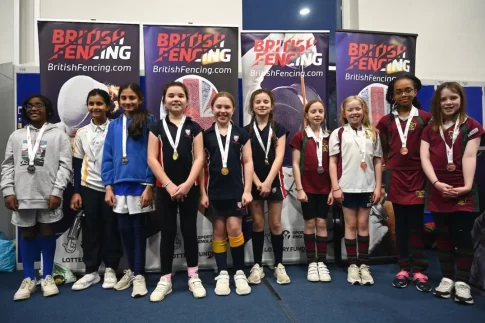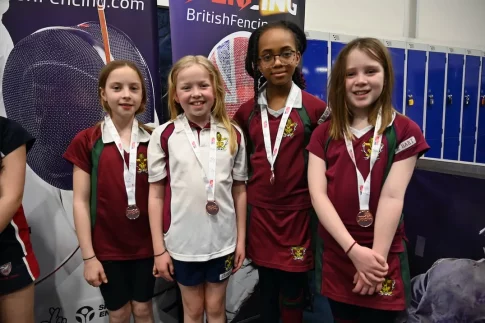 ---
Help – Please Return School Sports Kit
Message for pupils:
When you are selected to represent the School in some teams you may get the privilege of wearing certain kits. These are owned by the School and need to be returned in order to have enough for the team each and every year. Also, we like to to be able to lend you spare kit if you forget yours. However, if it is not returned we are unable to help. So please help us.
Please do check, and double check, your lockers, bags and at home, and ensure you return any items that you may still have to the Sports Department or House Keeping.