Meet the Woodlands Team
Our staff at Woodlands Nursery exemplify all that is wonderful about Early Years educators.  Passionate about their work, constantly striving to create the very best environment and experiences for the youngest members of the Beechwood Family, and full of seemingly boundless energy, the whole school is incredibly proud of the special place that the Woodlands Team have created on the edge of the Beechwood forest….
Zoe, Head of Woodlands Nursery
Donna, Deputy Head of Woodlands Nursery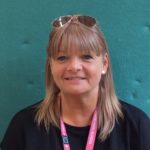 I have worked in an Early years setting for over 20+ years and have many years' experience in educating children aged 2-5 years. I currently hold a Level 4 qualification and I am now working towards my Early Years degree, having returned to studying.
I enjoy seeing how children progress through their education and how they develop in all areas of our Early Years curriculum.
Emma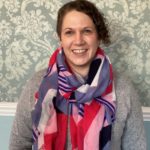 Hello I'm Emma. I have been teaching for a number of years and I was drawn to work at Woodlands because of the clear love and excitement that the staff have for the children. There never seems to be a 'typical' day here… one day we are making up dances to pop songs, the next day we are rolling down the hill with pure joy and the following day we are creating bicycles from biscuits!
There are endless experiences and opportunities for the children in all areas of the Early Years Curriculum. The care shown by the staff to the children is tangible and as a staff team we also care in the same way about each other. In my 'spare' time I am a mummy to my gorgeous son. We love playing board games, eating chocolate and meeting up with friends for adventures.
Sophie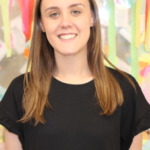 I enjoy cooking new recipes at home especially my favourite, pasta! I have a passion for fashion and I enjoy going to the theatre and watching people dance and sing.
I love working at Woodlands because its so inclusive to all children's needs and interests. We do amazing activities which engage not only the children but the adults too. The environment that we work in is something you wouldn't get everywhere and I feel very lucky to work here.
Natalie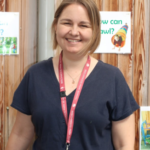 I have taught in Early Years for over 20 years and this is by far my most favourite place of work. Woodlands Nursery is a magical Early Years setting. The grounds are magnificent and we have great fun exploring them with our eager Woodlanders. As teachers, we are also given the freedom to follow the children's interests, so every day takes us to an exciting place, full of creativity, investigations and fun.
Outside of school, I love to explore the countryside with my rather excitable cocker spaniel 'Dottie'. I also like to bake cakes with my daughter and very occasionally they are almost edible.
Catherine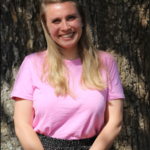 I mostly enjoy spending time with my family and friends who are very important to me, as well as exploring photography and dance in my spare time. I feel honoured to work in an amazing, high quality nursery full of fun and creativity. I really enjoy working at Woodlands Nursery and find it very rewarding. I appreciate creating relationships with children where they feel they can trust and rely on me.
I love to laugh and have fun with the children as well as engage in conversations with them where I hear the most interesting things. I feel it is very important to listen to children and love to hear what they have to say. The mixture of personalities of the children is amazing to be around every day.
I feel very lucky to have the opportunity to look after young children as well as working with such a wonderful team who engage and inspire me daily.
Ruth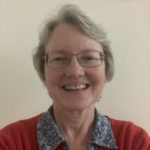 I have worked in Early Years for over twenty years and, after a short break, I'm delighted to have returned to Woodlands, to the pleasure of working with a team of gifted and dedicated adults. Not only that but also to the joy of being able to support the youngest members of the Beechwood community as they start out on their learning journey. I firmly believe that support is most effective when delivered in partnership with parents and I look forward to forming a strong relationship with the families of my key children. My favourite quality is enthusiasm and Woodlanders children and adults alike, have that by the bucket load. Being part of the Woodlands environment is, for me, a privilege.
I have lived close to Beechwood for most of my adult life and both my, now grown-up children were at the school from Reception to Top Form.
I like mud and fun … neither of which are in short supply at Woodlands! I enjoy taking learning outside and, when not at Woodlands, I like to get outdoors for long walks and to garden. My other passion is for words. I'm fond of reading, writing and enormously fond of chatting. You have been warned!
Tracey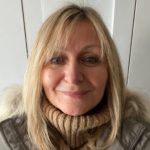 I have taught children in Early Years for the last 20 years.  I am so pleased to have joined Woodlands Nursery – it is such a fun and inspiring place to work and a friendly team that are passionate about creating a wonderful learning environment.
I am now officially an 'empty nest mum', with my two daughters now living and working in their university towns.   I often commute to Scotland and Manchester in the school holidays for visits.
I am kept busy out of school with two old horses to look after and can often be found out walking in the countryside.  I also am currently studying to teach children mindfulness to support their mental and emotional wellbeing.
Check our our daynurseries.co.uk profile to read more about what our parents have to say about the team at Woodlands.