This Week's Sports News
ESSKIA National Finals at Norwich
Well done to our U14 Boys ski team who competed at Norwich in the National Finals on Saturday. Aidan, Thomas G, Will F & Jacob (and their parents) showed great commitment – getting up at 4am to get to Norwich ready to race. 
The whole team skied really well, completing both their timed runs and loved the experience of competing at a top quality venue. A top 8 team finish in the country – well done!
U11 IAPS Regional Hockey Qualifiers
Last Friday our U11A team competed in the IAPS Regionals at Haileybury. The team did incredibly well against some strong opposition – we surprised ourselves!
First up we played a very strong Ashford prep side and managed a good 0-0 draw. We then played Bishop's Stortford College Prep and achieved another 0-0 draw. Next up was Belmont Mill Hill Prep and a 2-0 win. We then played Chesham who we had lost to twice before but got a great 1-0 win! Our final pool game was Brentwood Prep and another good 0-0 draw. We topped the table with 9pts , 3 scored and no goals conceded. 
We were drawn against Barncrofts in the plate quarter final and created some great chances with two goal line scrambles. Unfortunately with seconds to go we conceded but it was a great achievement to have played some good hockey and get the results we had. So much improvement and progress! We learnt lots to and got to watch an outstanding level of hockey in the final between St Michael's and St George's.
Well done to the team and thank you to the supporters too! 
Equestrian Team News
CONGRATULATIONS TO OUR EQUESTRIAN TEAM…. WE'RE OFF TO NATIONALS!
Beechwood's Equestrian NSEA Squad is currently larger than it's ever been with new members Isobelle and Eleanor Paul and Frank Hamilton making their debut last weekend at Bury Farm.  Well done and welcome to the team!
Showjumping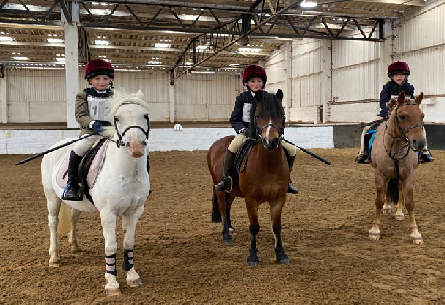 The BWP Showjumping 40cm Team was made up of Cecily Dalton, Belle Paul and Frank Hamilton. A great experience competing for the team starting at 8am (!).
Our 50cms Team was made up of Florence Dalton, Violet Grimston and Ellie Paul. 
The two teams had a mixture of clear rounds and graceful dismounts, a clear show of hard work, courage  and resilience on show. A great start to the season.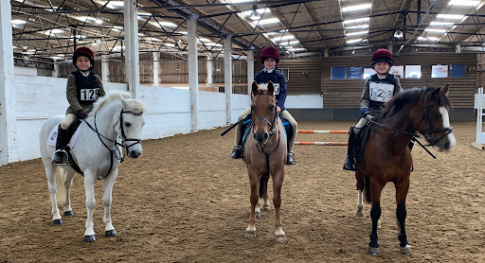 Our 60cms Team had Leo Reynolds, Guy Grimston, Florence Dalton and Ellie Paul. The Team were awarded a fabulous 4th Place and have qualified for the Grassroots Championships which will be held at Bury Farm on 27th November 2022. Fantastic!
A special mention to Chloe Issott riding her Speed Demon, Pebbles, as an individual competitor. Chloe rides so excitingly with great bravery. A great role model for the team! 
Combined Training – Showjumping and Dressage 70cms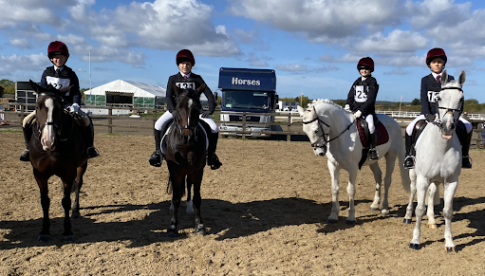 Nicole Issott, Rory Laing, Leo reynolds and John Grimston were up! The combined event is tricky, with attention to detail and composure needed. The 3 fastest clear rounds meant the team came 1st place in the showjumping, securing the team a place at the Grassroots Showjumping Champs in November. Great work team! 
John and Rory riding superbly as individuals too, meaning they head to the Champs competing as individuals also. 
The dressage went extremely well and propelled the Team into 1st place in the Combined Training Category and qualified them for the National Championships at Hickstead Showgrou
nd in May 2023.
This is the first time these riders have attempted to combine disciplines. They rode brilliantly. Truly aspirational!
80/85cms Showjumping – almost a metre!!
Rory, John and Nicole hadn't had enough! They were hungry for more…Our team placed 6th out of 27 Schools and their points scored went towards the NSEA Regional Points League. Well done to these three riders.
To all of the riders, we are so proud of your dedication, commitment to looking after your horses on early mornings, your consistent hard work in practice and the Beechwood values that you demonstrate part of the team.
Well done to the amazing ponies too of course!
Congratulations to Rory Laing finishing 2nd place in the combined and qualifying in the individual event at Hickstead in May 2023.