Beechwood Team Reaches National Debating Finals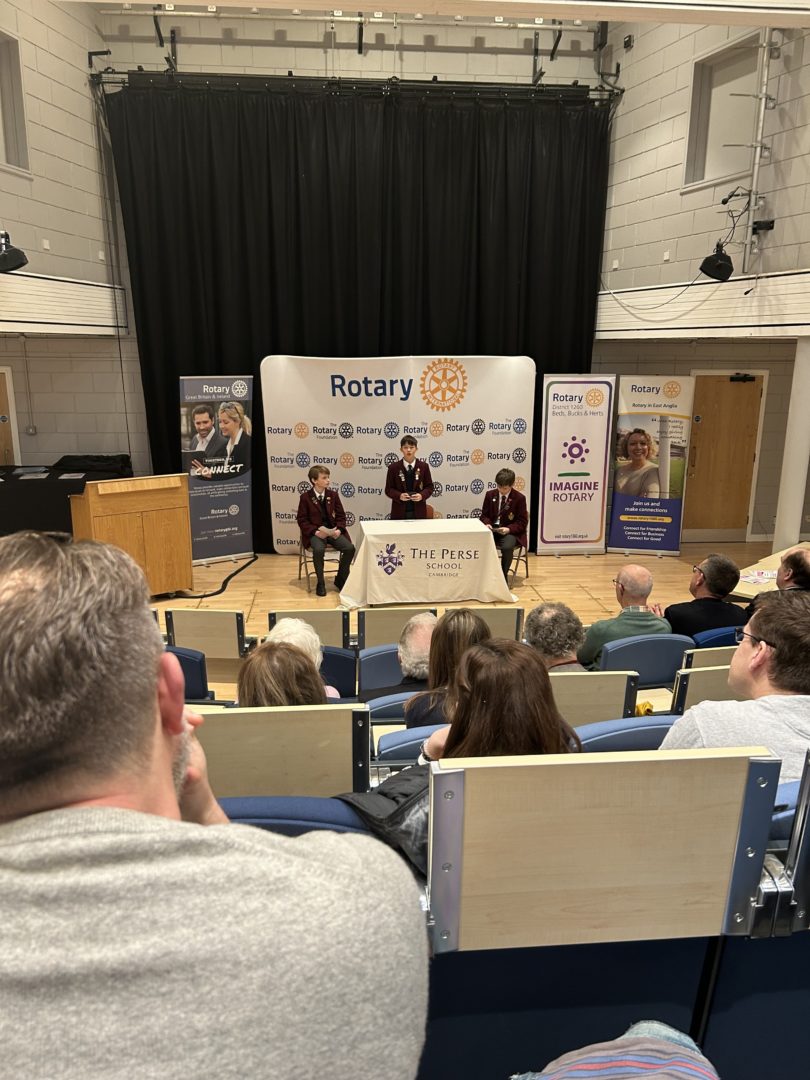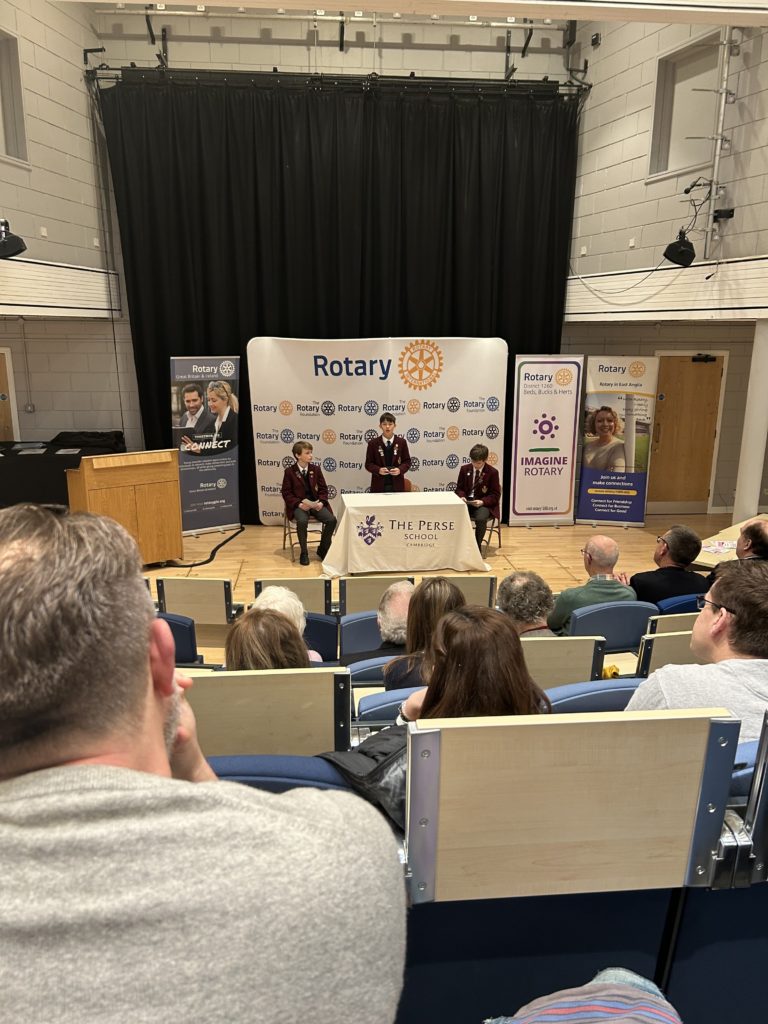 Congratulations to our Top Form Debating Team who have reached the national finals of the Rotary Youth Speaks Competition 2023.
Having battled their way through local and district rounds, the Beechwood Team, comprised of Top Formers Aidan B, Tommy H and Joshua D, accompanied by Team Manager Mrs Beavis, headed to the Perse School. Cambridge for the East Regional Finals last weekend.
The team was debating against predominantly Year 9 pupils in the Intermediate Category, from Grays Convent Hight School, Essex, St Joseph's College, Ipswich and Wellington College, Berkshire. Topics of debate included the following:
The Monarchy should be abolished (Beechwood)

Is school the only route for education of over 14 year olds? (Grays Convent High School)
Climate change – should we REALLY worry about it? (St Joseph's College)
Social Media and technology are ruining our friendships (Wellington College)
Aidan (Chairman), Tommy (Proposer) and Joshua (Opposer) were exceptionally well-prepared but also displayed the key skill of seasoned debaters – the ability to think on their feet – and the quality of both the content and structure of their arguments, and their fabulous sense of humour made them the incredibly worthy – and happy – winners. This win means that Beechwood has entered uncharted territory, and will be competing at the National Finals next month.
Mrs Beavis said of the boys "All three performed with their usual poise, panache and charm, and were truly outstanding in this fiercely competitive round against incredibly able public speakers. Debating is not simply turning up and speaking – the boys were quick to think, paced their delivery beautifully, and made wonderful use of pauses to really engage with their audience. I am beyond thrilled for them that they have achieved so much, and cannot wait to accompany them to Rugby for the next round in April".
Interim Head, Maureen Cussans, added "We are all so proud of Tommy, Aidan and Josh's performance at the Youth Speaks Competition, and wish them all the luck in the world as they move through the National Finals. I would also like to thank and congratulate Helen Beavis for her commitment to Beechwood Debating – there is a long history of success in this competition, with the Beechwood team reaching regional finals last year too. Her unstinting support and hard work have been, and continue to be, much appreciated by the teams and the School as a whole"
The team will be competing at Lawrence Sheriff School in Rugby on Sunday 23 April – we look forward to sharing how they get on with you.