Beechwood Easter Egg Art Project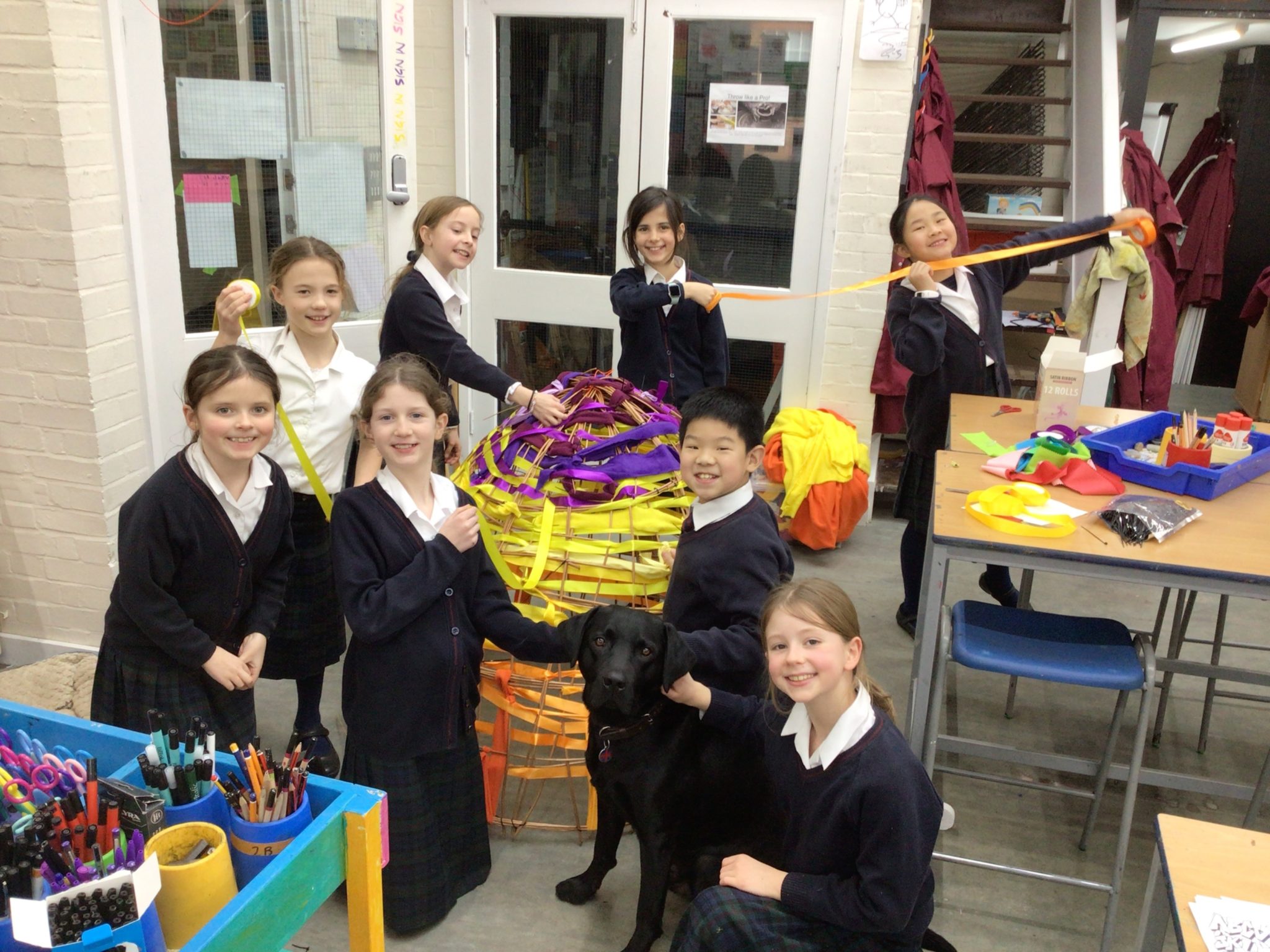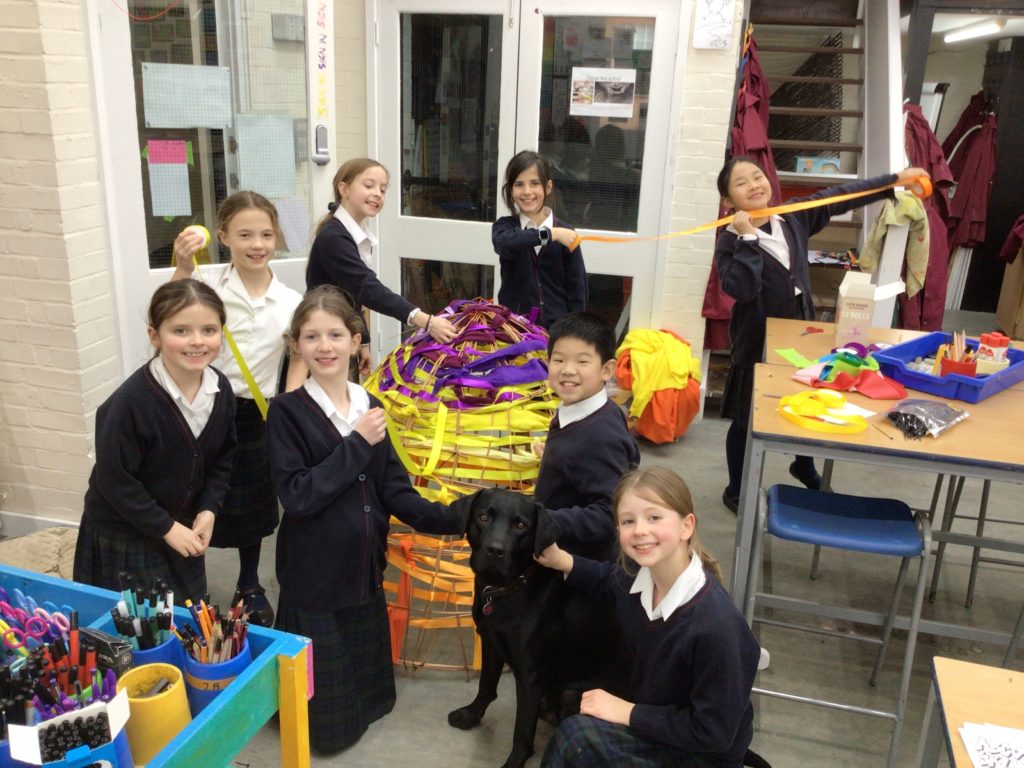 Easter has come to Beechwood in the shape of some giant eggs now proudly sitting in our ornamental urns on the Front Lawns.
The inspiration for our giant eggs was the approach of Easter, combined with the colourful textile works of Phyllida Barlow.
Pupils in Years 3-7 worked together in both lessons and lunch time clubs, first weaving lengths of willow to create the frame and then using ribbons and recycled fabric to create the colour and patterns. They collaborated brilliantly on this project, demonstrating some of the Beechwood Values throughout the process.
We hope they will make pupils and parents smile as they arrive at School each day.