Fencing Success for Beechwood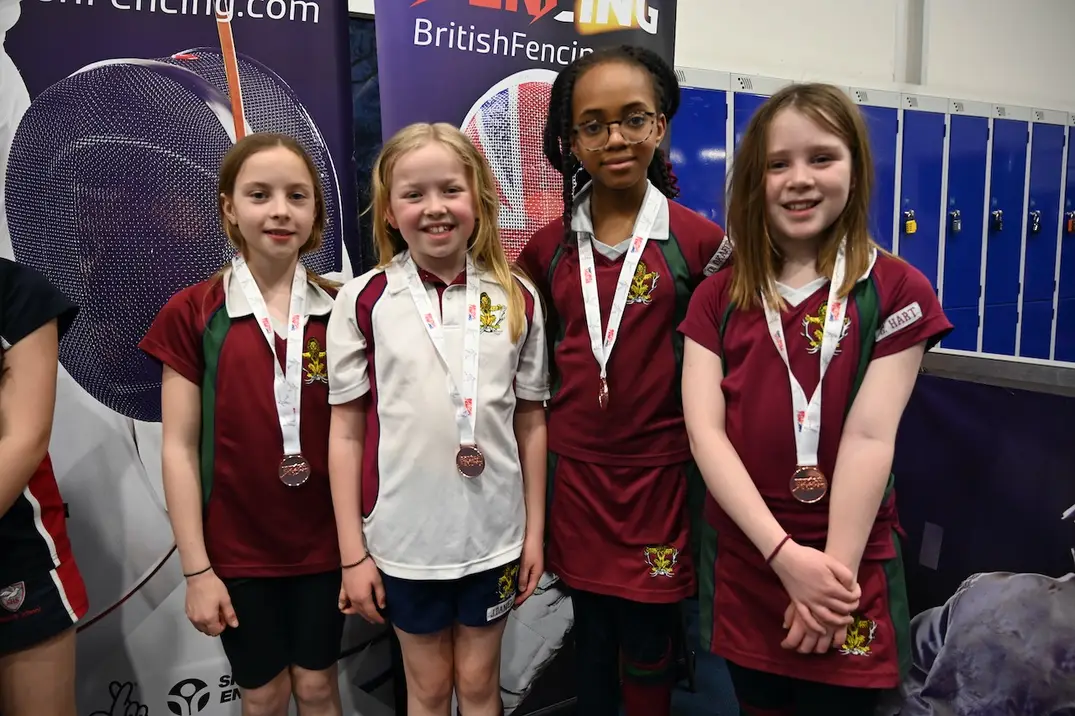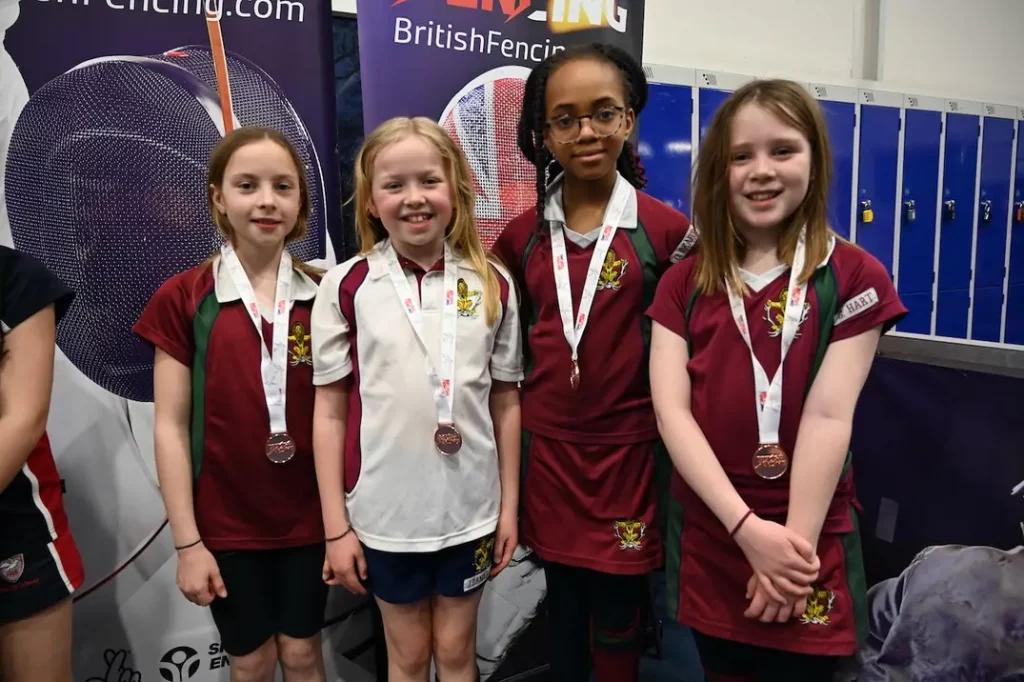 Congratulations to the two Under 11 Fencing teams who represented Beechwood earlier this month at the British School Fencing Championships at The Royal Masonic School for Girls in Rickmansworth.
The teams thoroughly enjoyed the opportunity to compete against some tough opponents, and performed incredibly well, displaying determination, resilience, and skill. It was wonderful to see their true Beechwood Lion spirit, supporting each other, championing each others strengths and relishing in discussing their tactics and strategies. After some tough rounds, the Under 11 boys came away as silver medal winners, and the girls as bronze – fabulous to see both teams on the podium!
In a standout performance to clinch silver, Jonah H had steely nerves and brought the boys back from 22 – 40 to a final score of 45- 43 – nail-biting stuff!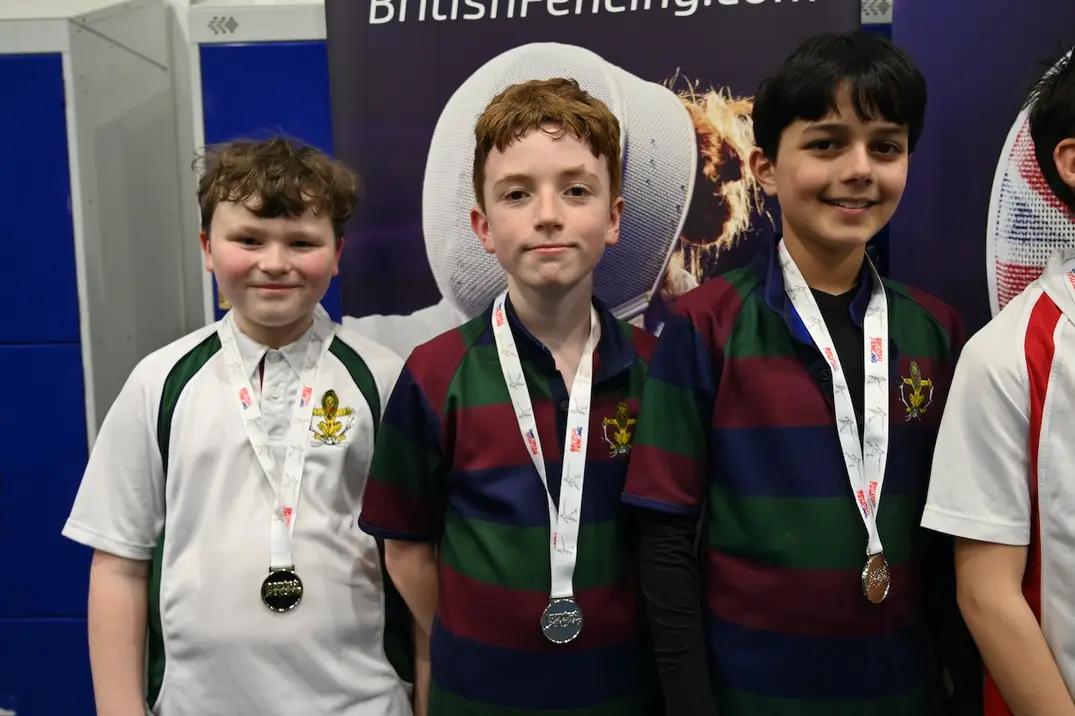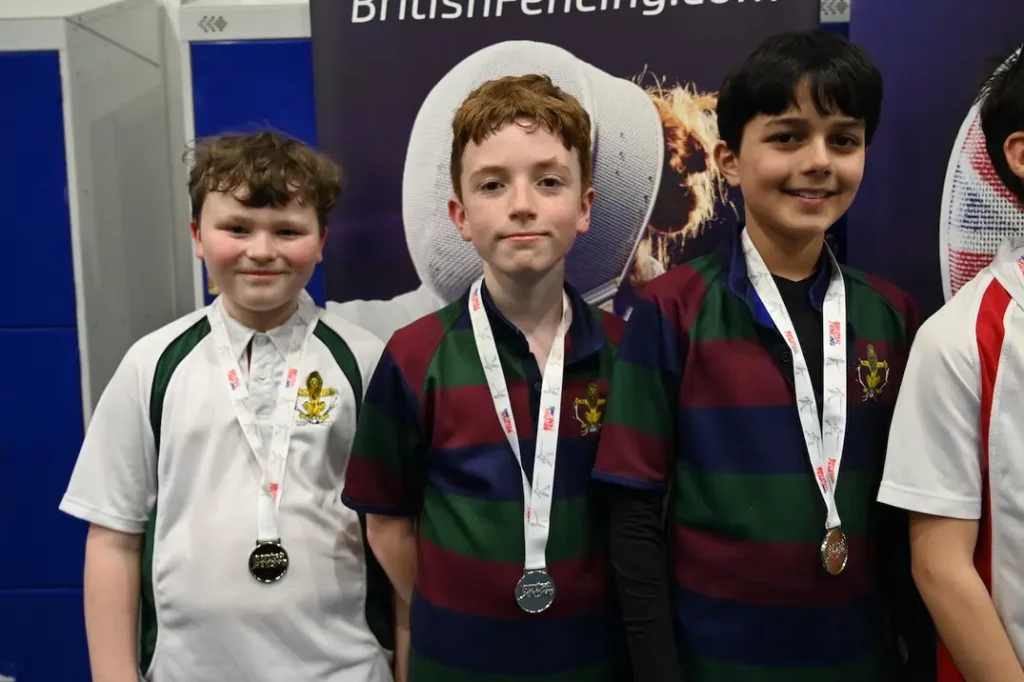 Thank you to all the parents who supported our fencers on the day, and to Paul Davis for all his guidance both on the day and in the run up to the competition.
But of course, the biggest thanks and congratulations go to our fencers for all their hard work and commitment – well done Georgie H, Eleanor P, Josie D, Jonah H, Uju O, Jonas S, and Joseph S!