New Chromebooks for Beechwood Library
Thanks to the generosity of the Beechwood Park School Parents' Association, the Library now boasts a fabulous new bank of Chromebooks.
School Librarian Fiona Messent said "It is wonderful to see our pupils taking advantage of this new addition to the Library at Beechwood. In an age of digital learning our pupils can continue to develop the skills and confidence needed in both their daily lives at Beechwood, and beyond. By combining traditional book-centred research methods alongside digital literacy in the Library, we aim to engage and motivate pupils to use literacy skills and resources in a meaningful way and with purpose to broaden their knowledge and nurture different approaches to learning"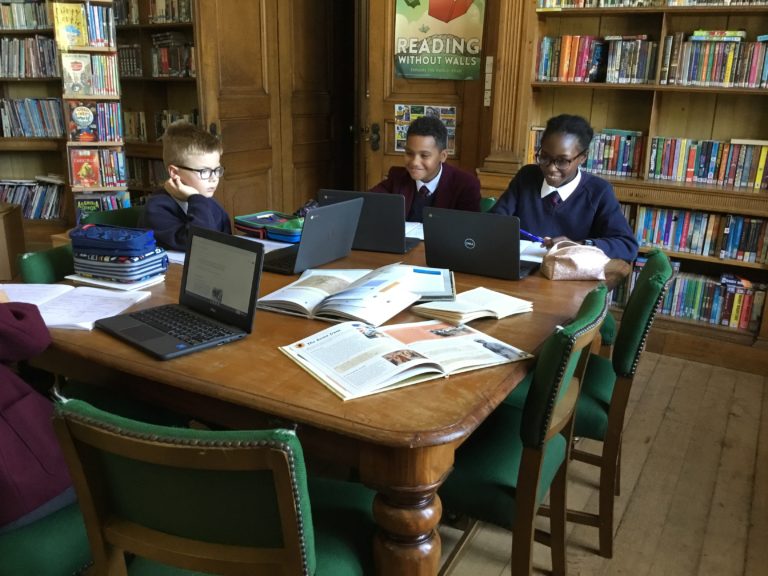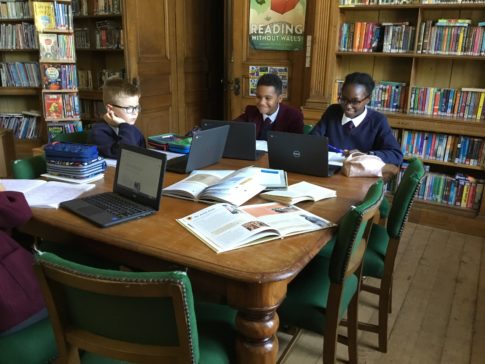 Thank you again to the BPSPA for funding this project.