Congratulations to Malin  in Year 4, whose sculpture "Animal Rescuer" has been Highly Commended in the IAPS iArt Competition.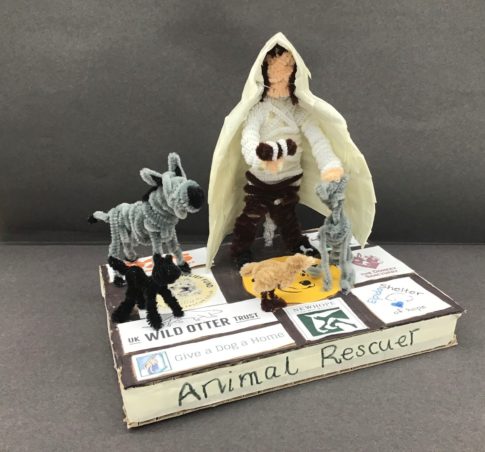 Each year, the Independent Association of Prep Schools' (IAPS) holds an annual art competition – an opportunity to focus on the innovative and inspiring artwork produced by its member schools. The standard of entry is exceptionally high, and we are delighted to announce that Beechwood Year 4 pupil Malin's entry has been Highly Commended in the Year 3-4 Category.
This year the theme of the competition was 'My role model', and Malin's entry, a sculpture using wire, pipe cleaners and cardboard, was themed around an animal rescuer. Malin's entry was accompanied by her statement about why she had chosen this theme; "My role model is an animal rescuer because they don't do it for fame, they do it because they love animals. I love animals too".
Beechwood Park Head of Art, Alice Kelway-Bamber said "Malin's sculpture is exceptional, and must have taken a lot of time and care to build. Not only is it impressive, it puts across an important message about looking after our animals and the wider world. We are very proud of her at Beechwood!"
Malin and her family have been invited to attend a prizegiving event in London later this month to celebrate her achievement.
Well done to Malin and to all the other winners and Highly Commended entries.