Senior Department News 19 May 2023
National Numeracy Day lasts all May!
Building brighter futures through confidence with numbers.
The big day was 17 May but you can take part in everything for the rest of the month!
Here are links to some activities you can do at home:
---
From the Sports Department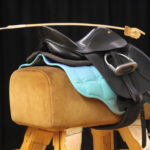 Our Equestrian Team took centre stage in Friday morning's Assembly in the build up to their National Championships in a week's time at Hickstead.
Chloe I, Nicole I, Olivia R and Rory L met to discuss what they would like to share with the Middle and Senior Departments as the first Equestrian Team in Beechwood Park's history to lead an assembly. Fun stories about their ponies, their long show day routine, the different equipment and the bounce-back ability when events and practice don't go as well as they could do.
There was excitement in the audience as videos were shown of the large jumps the team concur in training and competition and a celebration of the largest Equestrian team to date! They were fantastic ambassadors of the sport, congratulations.
If there are any enquiries about our Equestrian team please do get in touch with Mrs Briscoe at l.briscoe@beechwoodpark.com
Mrs Briscoe
---
Top Form Spanish
Top B1 and Top A have been working incredibly hard in their clases de español over the last few weeks. This week, they learnt how to use the future tense in Spanish to talk about what they are going to do during the holidays. They were quick to see the similarities between French and Spanish, which meant they picked up this new tense incredibly quickly! They enjoyed a game of batalla naval (battleships) in pairs; they used a number of very interesting sentences in the future tense to try and sink their partner's ships!
---
Stewart vs Sebright House Competition
There was a competitive buzz in the air on Wednesday when the staff and pupils of Stewart and Sebright Houses went up against each other. Miss Bailey organised a fabulous competition to pitch our genius  pupils against the caffeine powered oldies. The pressure was on and the pupils really enjoyed the opportunity of displaying their speedy Latin, Music and Science skills against their French, Maths and Geography teachers.
A friendly competition with giggles along the way. Thank you ,Miss Bailey
The results:
Stewart – Pupils won 5-3 (revision lessons booked in for the staff)
Sebright – Draw 4-4 ( well done Sebright staff)
---