Senior Department News
To celebrate the end of Top Form exams our pupils enjoyed a lovely BBQ lunch in the sunshine, courtesy Holroyd Howe. Well done everyone!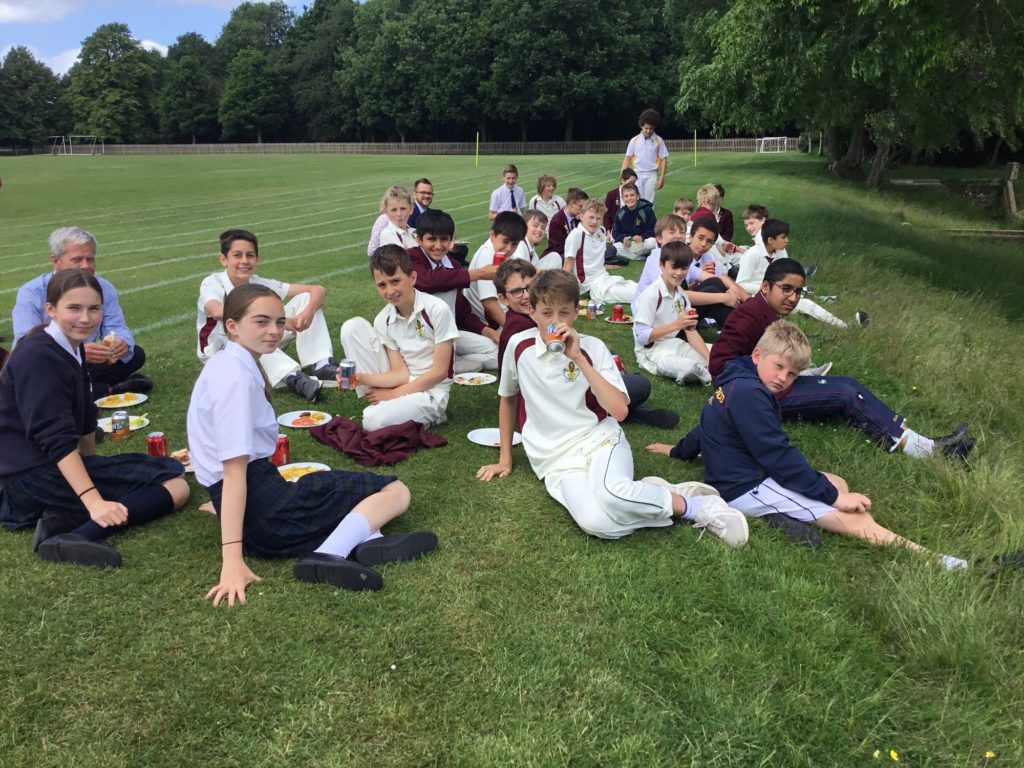 Button Box
What a busy week for Year 6!  Well done to ALL our pupils who threw themselves into the production of the Button Box this week.  What a wonderful performance- the children should all be incredibly proud of their achievements, and we hope that parents all enjoyed (or for those yet to see it – enjoy!) the show as much as we did! Here are just a few photos…
Year 7 Science
Year 7 enjoyed a hands on Science lesson about Photosynthesis today, boiling geranium leaves and testing them for starch content.  Experiments like this bring learning to life!