This week in Woodlands
'Cherish These Times'
Early childhood years are a period of our lives when we deserve to be cherished, given freedom and exposed to almost everything!
Our Woodlanders have been offered all of those important experiences this past week. Despite the crazy world around them, where Covid symptoms seem to dominate our actions, I am pleased to report that your children have:
'created' a 4-colour masterpiece, inspiringly entitled; 'The uninhibited', by Heidi's mummy;
 'explored' the underwater world of an ocean with help from Mr Balfour and at the same time, bizarrely learnt how a laminator works;
enjoyed the 'freedom' to make a lot of noise using their homemade drums! This was then contrasted by their absolute silence as they watched some You Tube clips of our favourite skilled musicians;  The Shires!
Theo L revealed his highly developed Lego building skills. High expectations… that's what we owe our youngest pupils. Amazing 'playing', Theo.  Here is his finished masterpiece!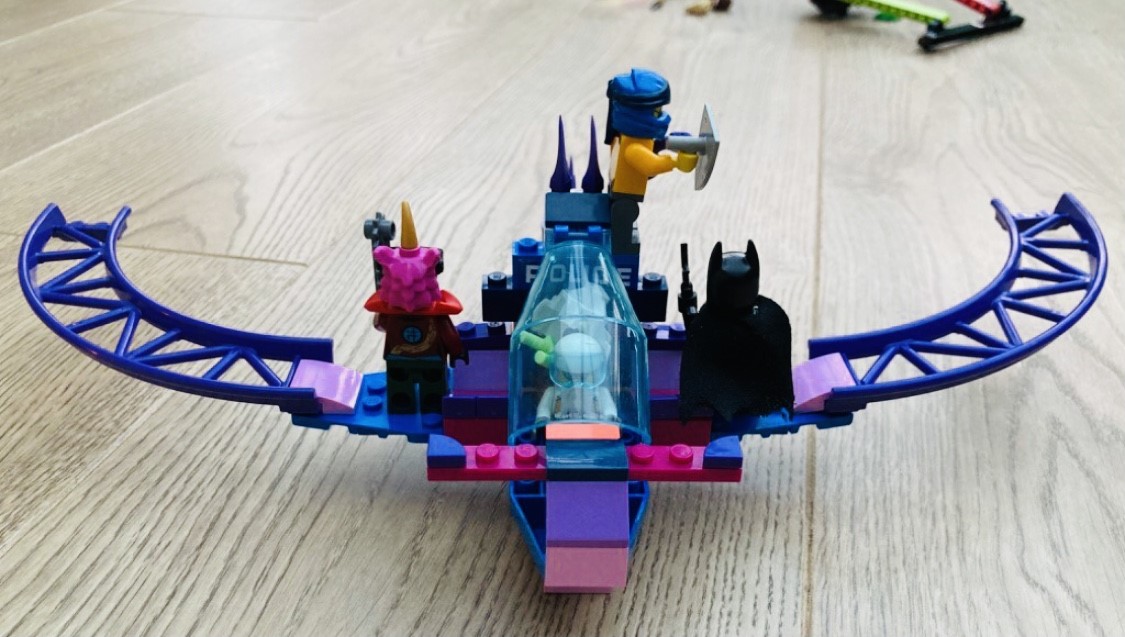 Please accept my word when I tell you that Woodlands is a place where our words and actions show your children that they are cherished.
Can you help?
A request from us please! The children are still asking to have the box of dressing up shoes out… but we really need some more, real life (unwanted) pairs of footwear. If you can help us to expose them to this very typical childhood desire, may we have your interesting, unwanted shoes, please?
Next Week
Next week, the children will be finding out more about the traditions of Chinese New Year, which this year falls on Tuesday 1 February.


Stay well and have a good weekend. And remember …find a moment or two, for cherishing your precious children, in these crazy times.
Shirley Hayman
Head of Woodlands Nursery.